Welcome to the Cibolo Conservancy!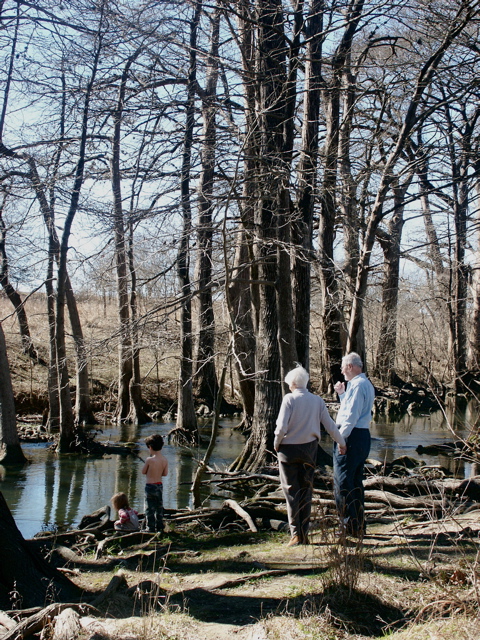 The Cibolo Conservancy is a non-profit land trust helping Hill Country landowners preserve and protect and conserve the natural beauty and value of their land. We have been helping Hill Country land-owners design their own legacies for twenty-four years. Our Conservancy began in 1998 as a sister organization of the Cibolo Nature Center, a community-based educational center, which had been founded ten years earlier. Some of us who were involved with the nature center became interested in how to protect our own properties, and ultimately decided to establish a land trust for property owners in the Hill Country. Today, we protect over twenty square miles of private land with 34 conservation easements.
Through conservation easements, the land and its beauty are forever protected for ourselves, our neighbors and future generations. A conservation easement is a time-tested tool for landowners to minimize development of their property by selling or donating certain property rights. Land Trusts monitor the property annually, and ensure the donor's wishes are protected in perpetuity, and legally enforced if ever necessary.

And conservation easements do something more – they protect family legacies – generations of memories and artifacts and stories that instruct us about our local history. A family's bond to the land often leads to good stewardship and long-term thinking about what is good for the land. Our mission has been the preservation and conservation of the cultural and natural resources in the Texas Hill Country, with particular interest in the Guadalupe River, Blanco River and Cibolo Creek watersheds. We offer the public ranch walks
on conserved properties to get the word out. Our workshops address concerns like land protection and threats to local landowners. If you are interested in conserving a private natural area in the Texas Hill Country, we can help. You can understand the process by clicking Easements 101.
Tax Incentive for Conservation Easement
The Federal tax incentive for conservation easement donations has helped thousands of landowners to conserve their land. If you own land with important natural or historic resources, donating a conservation easement can be one of the smartest ways to conserve the land you love, while maintaining private property rights and possibly realizing significant tax benefits. We thank John Freud for many of the inspiring photographs of conserved properties seen here.
---
Where We Are Now

The Cibolo Conservancy protects 14,104 acres located in Kendall, Bandera, Comal, Real, Uvalde, Hays and Gillespie Counties. This is over twenty square miles of the conserved land – no small accomplishment for a small land trust that was conceived by a few volunteers associated with the Cibolo Nature Center just 24 years ago – volunteers who just wanted to learn how to save some of the beautiful ranches of the Texas Hill County.

Conservation easements benefit the public by addressing one or more of the following values: The protection of a relatively natural habitat of fish, wildlife, or plants, or similar ecosystem. The preservation of open space (including farmland and forestland) where such preservation is for the scenic enjoyment of the general public. The preservation of land areas for outdoor recreation by, or the education of, the general public. (Note: most easements do not permit public access).

The preservation of an historically important land area or certified historic structure. Since our early days, we have conducted volunteer river clean-ups, as well as clean up projects at Boerne Lake. We have offered public seminars about keeping family lands in family hands. And, we have continued to inform property owners of land preservation methods. We established our field office at the Cibolo Nature Center, where land-owners can attend a variety of workshops on land stewardship and wildlife management. We have learned plenty in the last 24 years. Keeping abreast of national issues and state issues requires our land trust to attend conferences, workshops, as well as frequenting the web site of the Land Trust Alliance to ensure that our information is as up to the minute as possible.

Please join us as an annual member. We will update you on a quarterly basis. You can make a difference.